IS DIGITAL PRINTING BETTER?
Digital printing definitely has advantages. TAG utilizes only HP Indigo Presses which are ink based, and not toner based copier machines. Toner simply doesn't meet our level of quality. Using an ink based press provides a crisper print, great color balance without that toner sheen, and the ink adherence to a variety of stocks is much better – so no flaking or cracking on folds.
The best parts of digital are the incredible options for specialty stocks like soft touch and synthetics, crazy inks from fluorescent to white and metallics, and foil options with sleeking. Digital is probably best known for kicking off the variable data print world which drives the highest response rates in direct mail – actually of virtually any marketing channel.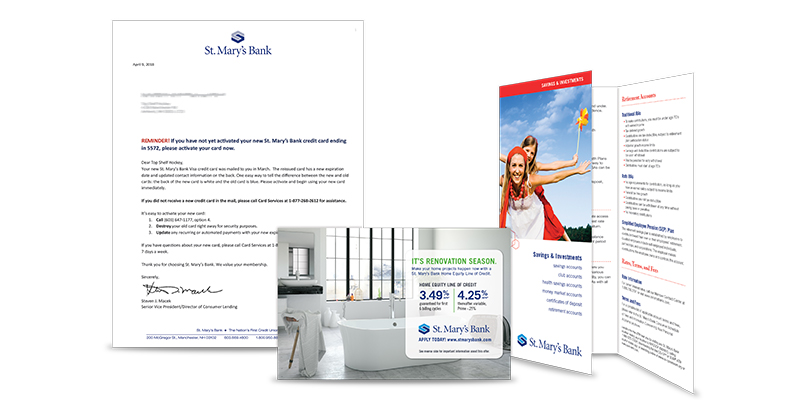 GET YOUR FREE CONSULT TODAY
Get in touch with one of our experts to get your next project or campaign started.
"*" indicates required fields
DIGITAL PRINT WITHOUT LIMITS
Your marketing and sales efforts are time sensitive and our operations are equipped to support those needs. TAG's technology is second to none. TAG clients have learned to simply ask – can we automate this? We've literally brought projects from 40+ hours to less than 2 in how they can be prepared for press. We are data experts and can built incredible programs utilizing digital technology. It's not just about the press. The data can be key for access to information used to personalize a piece or to produce materials on an automated basis. Plus we have a variety of equipment to meet those various marketing needs.

THE BASICS
Digital covers all the bases, and is best known for the savings on low quantity runs. Additionally, explore how to automate the ordering of print materials for better tracking and cost controls - plus, even less time spent in production.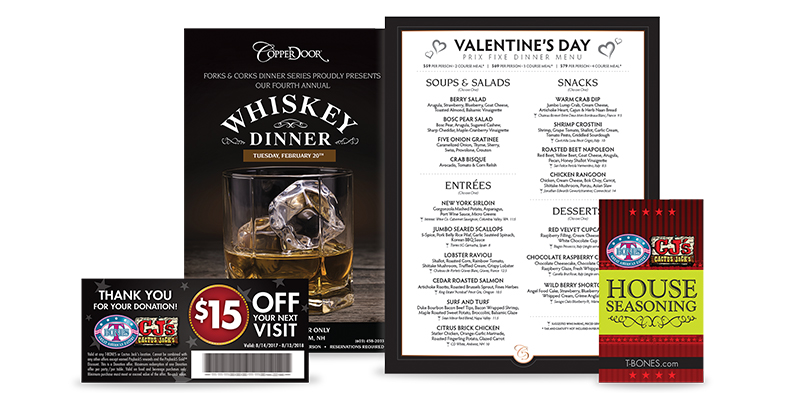 LOYALTY PROGRAMS
Build a loyal following through well-executed, integrated direct marketing strategies. Engage your customers and gather valuable data with every interaction. Not only will your campaigns build loyalty right from the start, they'll get better and better with every touch.
CUSTOMER ACQUISITION
New business is what every brand wants. Whether it's supporting a sales team with lead generation or nurturing or driving direct inbound traffic to a retail or online store, TAG has done it all. Your marketing team will enjoy chatting with our experts. We know the game, and we are the best.
WIDE FORMAT PRINTING
For larger printing needs, we also do promotional posters and banners. Check out some of the projects our team has recently worked on.
DIRECT MAIL
Our highly targeted direct mail campaigns can help promote your product or service. Learn more about starting a campaign with our experts.
PERSONALIZATION
Don't just send your customers mail or promotional items. Make it about them! Learn how we can help personalize your next campaign.
DESIGN
Need help with some graphic design work? We can help! Check out some of our creative departments latest work.
Get Your Next Project Started Today!