Check Out TAG's Creative Print Storefront!
Commercial and digital print products are available on our web2print storefront. If you're interested in having a corporate print portal for only your team, chat with our experts. We can save you time and money with our web2print technology. One demonstration and you'll be hooked. 
GO NOW...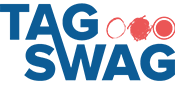 Specialty promotional products from Talient.
Build your brand by distributing great corporate gifts to your employees and clients. A Yeti, comfy sweatshirts, umbrellas, golf balls… you name it and we have it. 
Shop Now

Digital & Offset Printing
Ink on paper is still a craft. Whether it's commercial printing or digital, we have the leading equipment. And, of course, we are leading the way with technology to make your print management a breeze.
Variable Data Printing
Using data to personalize print pieces increases responses rates 8-12x. Yeah, really. We specialize in complex data management and print integration. You will be impressed with what we can automate, too.
Direct Mail Marketing
Dropping your message into a mailbox is still the best way to reach new customers. Whether you are B2C or B2B, list acquisition makes finding new targets and new markets easy and affordable.
Automated Programs
We excel at hyper-personalized, automated transactional print marketing programs for on-boarding new clients, issuing service reminders, driving loyalty programs, and even supporting lead nurture programs for sales teams.
Web2Print
Custom online print portals go well beyond a traditional order and print system. Personalization, design templates, versioning are all part of the game. Protect your brand, reduce your costs and turnaround, and save headaches.
Multi-Channel
Sophisticated programs take target customers from an offline to an online experience and continue the conversation in both print and email channels. Learn how we can manage and integrate both seamlessly.
Print has never been more exciting!
Traditional direct mail marketing is a time-proven tactic for marketers to reach their audience. Direct mail is also a great way to drive online engagement – and when your audience engages with you online, the possibilities (for future marketing efforts) are endless! Imagine data driving your communications for greater results and lower costs. Oh, yeah!
Talient Action streamlines the execution of your marketing communications programs and transactional production, and integrates across multiple channels. Seriously, we do. We bring the technology, expertise and in-house capabilities to effectively and efficiently help you achieve your marketing goals or operational printing needs.

It's way more than just a cheaper way to print. The possibilities are endless for Variable Data Printing and personalization. Check out how digital has revolutionized how we execute print to digital campaigns, control brand and costs, and reduce the headaches of print management.
Universities & Schools
Universities and private schools – admissions, marketing, and alumni groups.
Corporate
The B2B and B2C worlds will accelerate sales with TAG's Smarter Print tools.

Hospitality
For decades, TAG has serviced the restaurant and hotel industry with exceptional tools for print management from loyalty programs to POP displays.
Manufacturing
Supporting distribution and retail channels can be a challenge. Web2Print solutions can make materials accessible in both digital and print forms.

Beverage & Food
The wine and spirits industry is unique. Quick turn on retail displays, bottleneckers, pricers, and much more are a staple at TAG.
Finance
The extremely competitive market of finance and banking is a perfect fit for TAG's digital print systems. Servicing individual branches and marketing departments with brand and cost controls in place is easy.

Technology
Print may seem old school, but there's a reason all the big players such as Amazon, Google and Facebook have robust print campaigns. Reach any audience and convert them to digital connections.

Political
Campaigns for candidates or causes are fast paced and demand unique messaging, creative, and targeting. Our experts have driven hundreds of successful campaigns over nearly 3 decades.

Healthcare
From Hospitals to individual practices and even software providers for the health care market, TAG meets the demand of this unique communication group.
Our Shop. Our Attitude.
If you want to geek out for a second, we have a convoy of Heidelberg presses on the offset side, and we're running an HP Indigo 7800 on the digital side. That sentence either means nothing to you, or you're slowly nodding your head in approval and whispering, "oh, hell yeah…"
We have a full bindery department with all the toys -we fold and insert and seal and adhere postage like nobody's business. Honestly, want your next mailer to be an origami duck? Bring it on. We handle all mail services in-house, plus we have an awesome team of graphic designers, and we have some really sweet delivery vans.
Check us out & follow for great ideas.