Are your print
communications working?
At TAG, we understand a print marketing relationship can be crucial to your success. Working with TAG, you will be surrounded by an elite team of professionals who champion creative, effective marketing communications. The technology our team brings to the table for print management, project flow, and marketing tools, can be your game changer.
Time
From RFQs and purchase orders to proofing and approvals – we will save you time. Our clients save 60-70% of their print management time.

Best Pricing
Centralizing your print and using technology with automationyields amazing savings.

Quick Turnaround
Deadlines are critical – getting to market essential. TAG is structured to meet your demands.  Whether on-demand, stored for pick and ship or just-in-time – we've got it.
Shipping Savings
As a Northeast printer, clients see significant reduction in shipping times and costs. Less distance, less risk means less money and better schedules.
People
Our TAG team takes pride in providing the ultimate customer service. Customer surveys reveal an amazing 94 NPS Score.
Creative
Worried your files aren't prepared properly? We don't just click and print. Our team reviews your files prior to printing to ensure a positive result.
Connect with a TAG Partner
Always professional, reliable and on time, and pricing is competitive.
Terry Wiegelman, Members First Credit Union
Your company is consistently awesome to work with.
Customer Service and attention to detail is top notch.
Debbie Sullivan, Ground Round
The Best of Human Relationships and Online Tools
When Granite State Credit Union was rebranding, Talient Action took the opportunity to help GSCU reimagine their print buying process and tools. We knew it was our responsibility to help our client in all aspects of their print marketing and administrative print needs. We introduced them to the idea of online technology to save time and budget.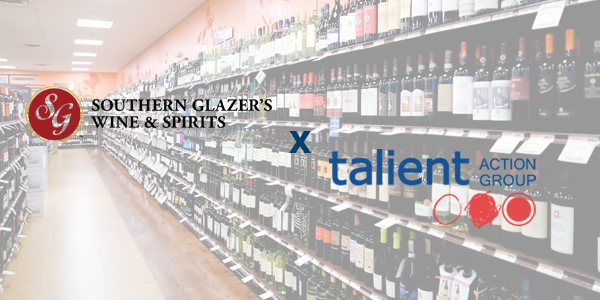 Southern Glazier's Wine & Spirits Saves Time & Money Automating Print Process
National beverage distributor, Southern Glazier's Wine and Spirits, needed a solution for creating pricers (shelf sales tags) for use in New Hampshire Liquor and Wine Outlet stores. Producing, distributing, and merchandising these tags for monthly sales was becoming an inordinate and expensive task that oftentimes had errors.