eTailers Conversion Program
Turn your customer data into effective print campaigns that bring your customers back.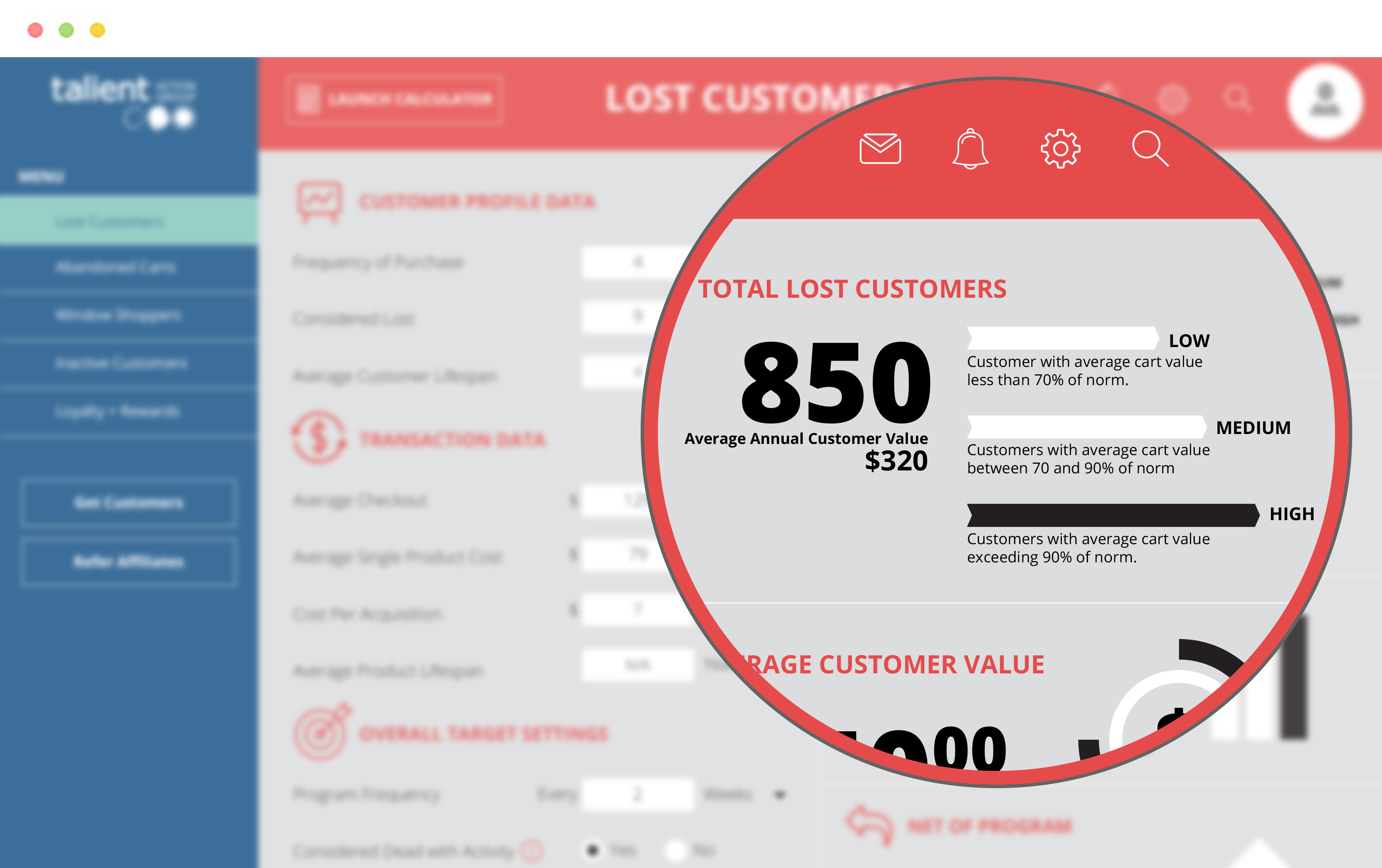 Changing The Game for eTailers
Print communications have been a direct marketing staple for years. For the last decade, print has taken a back seat to digital and email marketing. Decreasing email response rates have placed the spotlight on intelligent integration of direct mail for true multi-channel programs.
Every strategy you use as a savvy marketer to drive larger carts and more checkouts are the tactics TAG uses in the direct mail game. The data from leading e-commerce platforms such as Magento, Shopify, BigCommerce, and Volusion drive custom algorithms for behavior driven targeting.
The beauty of TAG's etailer program is the ability to do the simple, but effective marketing via direct mail to convert lost or inactive consumers, ensure first time buyers become loyalists, and never lose an opportunity for add-on sales. TAG will close the deal with a personalized shopping experience delivered through direct mail.
Integration With Leading eCommerce Systems
Whether you're on Shopify or a fully extended version of Magento, TAG can work with your data. Automating data feeds eliminates the headaches typically associated with running robust and intelligent direct mail campaigns. Data extraction from major systems includes both consumer and product data. Common integrations include: Volusion, Magento, WooCommerce, BigCommerce, and Shopify.
Creative Content
You do it with remarketing ads and email campaigns, so why not have personalized content in your direct mail? Integration with your product assets will build robust, unique direct mail pieces for each individual on your list. Whether starting with a simple postcard or providing targets an entire personalized catalog, having product data with libraries for hi-res images ensures your print is crisp and vibrant.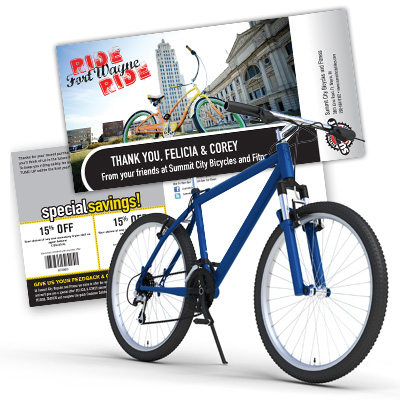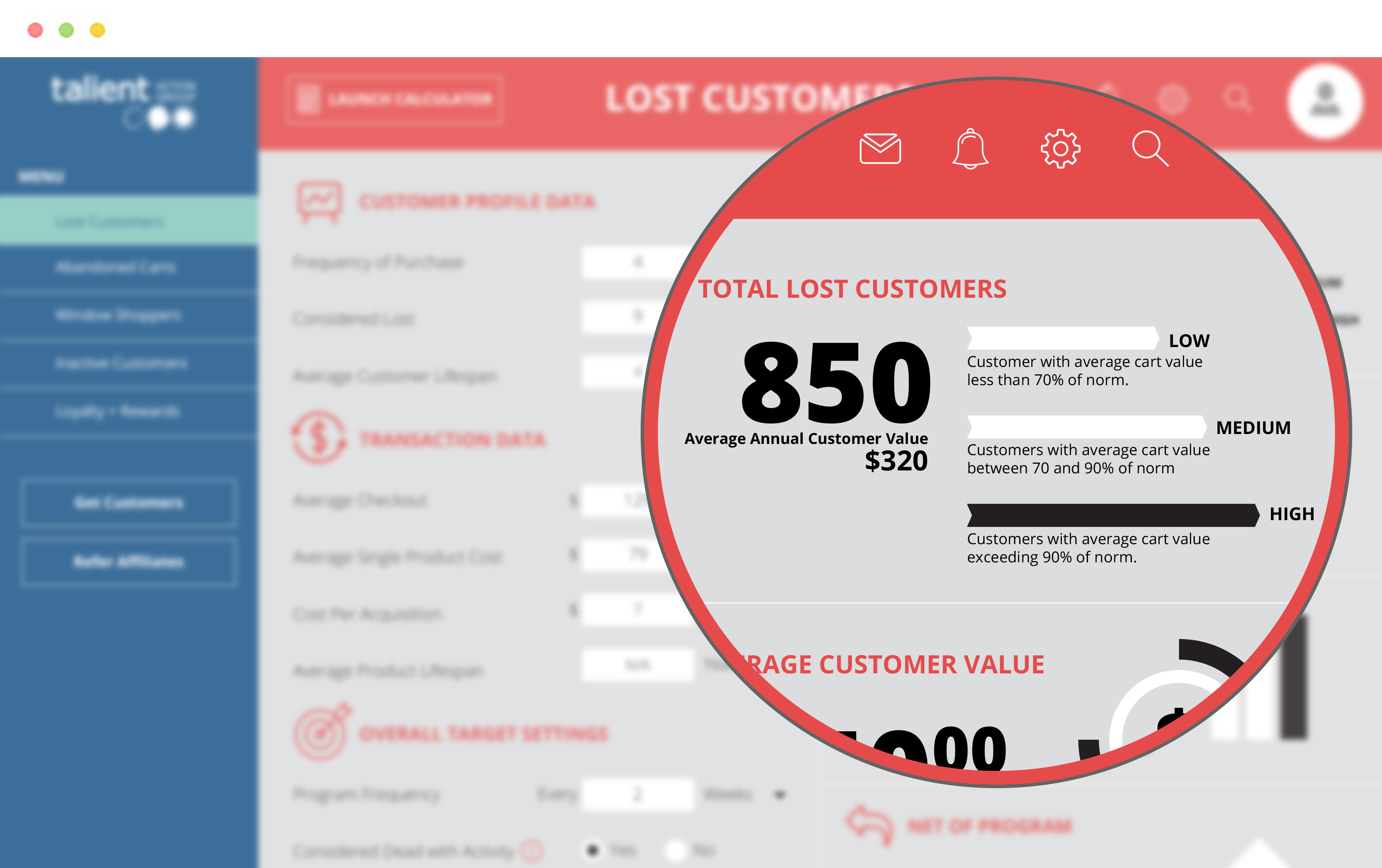 Intelligent Data Analysis With Customization
You never run a static email campaign. You perform A/B testing on subject lines, change target audience segments, offers, and much more. Print is no different. The automation is built upon algorithms that learn from your data. Analyzing program results allows for continual tweaking and improvements of the algorithm's performance. These changes can be done easily, and at any time to constantly maximize the program from a cost and performance standpoint.
Ready To Win Customers Back?
Ways to Use TAG's Program
Lost Preferred Customers
Don't wait months only to confirm you've lost a great customer. Let TAG's system give you the analysis before it's too late. Then, entice them back with a fully personalized experience showcasing products they have clicked on, viewed, or added to cart, but never purchased.
Abandoned Carts
You watched their every click, and you know they were debating on purchasing that product. Sure, you can re-market to them through digital ads, and send an email they may or may not see. What about a nice direct mail piece that sits on their kitchen counter as a constant reminder?
Convert the New Leads
Most retailers are offering a discount for an email capture. Unfortunately, email marketing response rates are declining. Real brands support email marketing with print. If you've captured the data, appending the data can oftentimes find an individual's mail box. Creating a simple piece based on their first visit is a sure-fire way to win new business.
Building Loyalists
You know a great experience when you have one. Brand building is an investment. Sending that first-time buyer a follow-up package to thank them for their purchase, promote other products or services (or loyalty clubs), is a great way to convert a one-time buyer into a long-term brand advocate.
Truly Engage Your Customers
We can help you programmatically develop compelling offers and incentives based on customer sales history, website activity, and email opens. Chat with us about custom programs tailored to your product or service offerings. Adopt a customer engagement program that is built for etail brands.
Looking for an even greater engagement for your customers?
Create compelling product videos!
See our video production house partners: Granite River Studios